The health and appearance of your locks depend on a variety of factors such as crafting effective hair care regimen, healthy diet, ecology. However, hair care experts agree that when it comes to hair beauty, everything starts with the rightly chosen hair brush. The wrong hair brush causes micro tears and split ends and makes your strands more fragile.
Several centuries ago women had just one type of hair brush in their beauty arsenal – a comb. Combs were used not only for brushing the locks but also as an accessory for hair decoration.
Nowadays there are so many different kinds of brushes on the market that they seem like tricky science.
The question is how to avoid getting lost among the variety of options?
When picking up a hair brush, the most important factors to consider are
Hair type
Purpose of usage
Speaking about hair brushes, it's useful to make an analogy to makeup – our looks are as good as the brushes we use. When doing makeup, each brush is used for different purposes – that's the key to achieving a flawless look. The same rule applies to hair brushes.
Let us help you find your perfect pick. We'll give you the rundown on all you need to know about popular hair brushes.
Paddle hair brush
Hair type: any
Purpose: everyday brushing, gentle detangling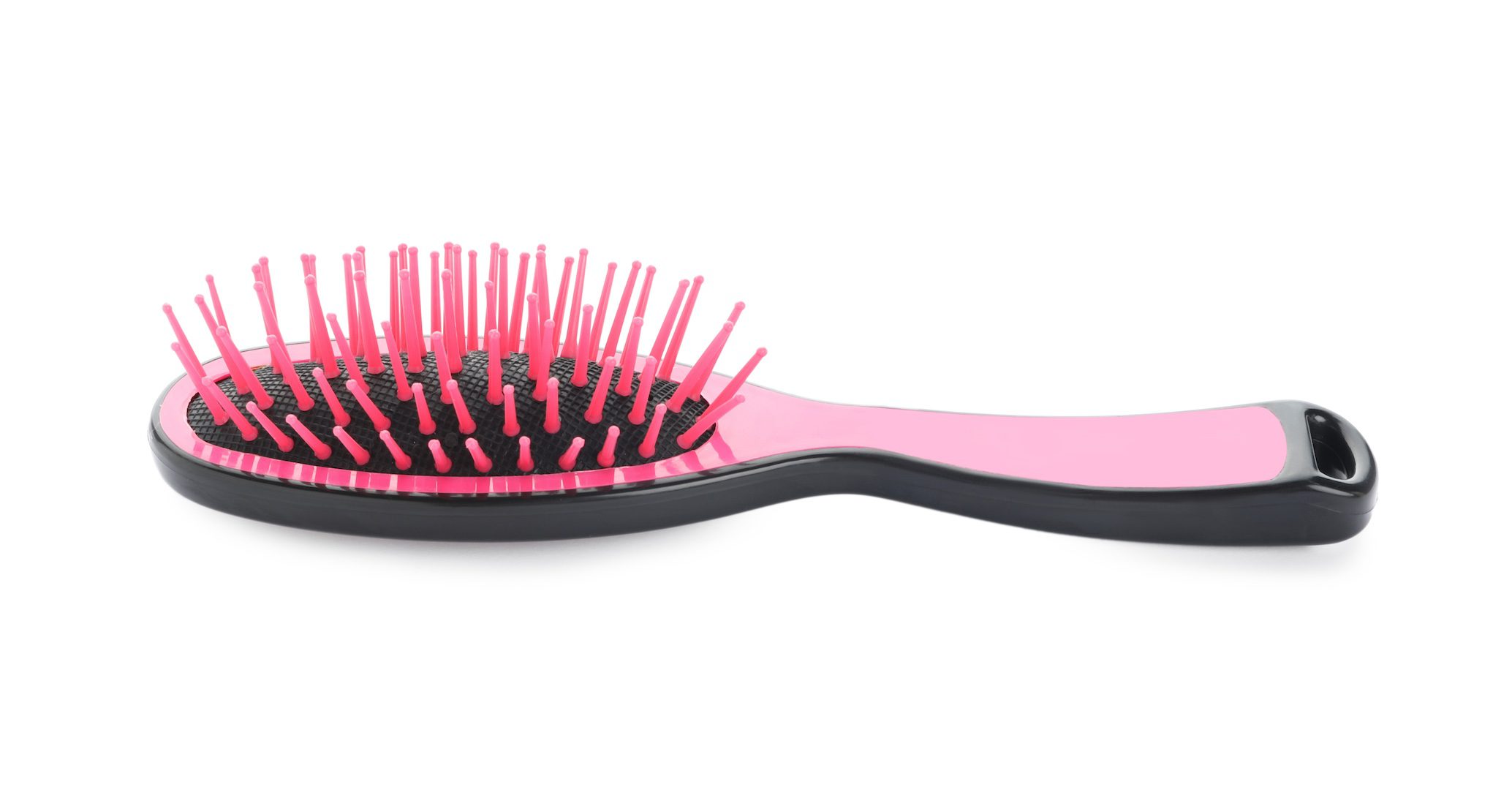 The paddle brush is universal: it's great for regular everyday brushing. When used the right way, it can gently brush through your locks to avoid hair breakage and stretching. Also, it easily gets out the worst knots with ease and comfort making hair smooth and shiny. The paddle brush bristles increase the blood flow and therefore stimulate hair growth.
Wide tooth comb
Hair type: any
Purpose: separating hair into sections, making hair parting, distributing leave-in treatment on wet hair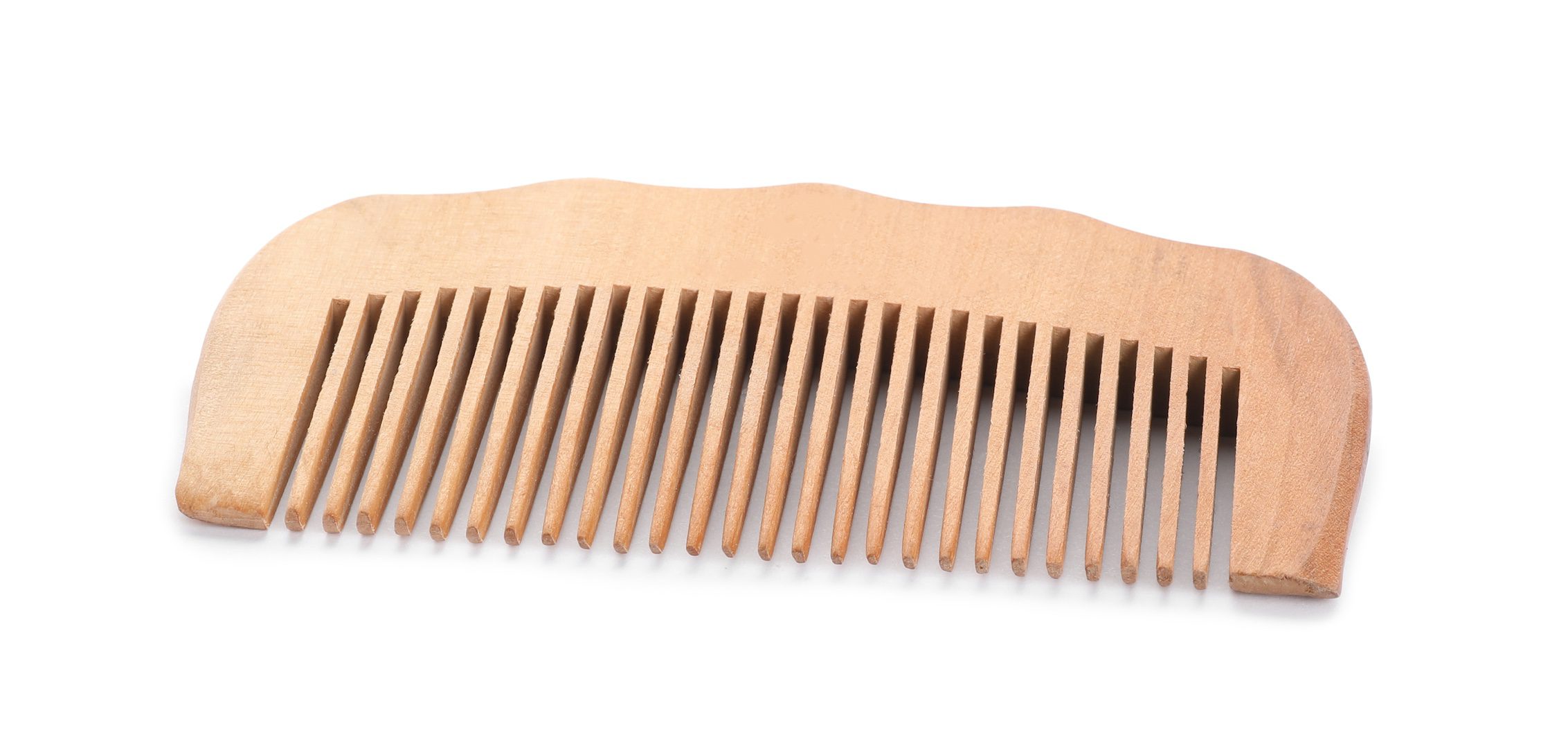 The wide comb is ideal for safely combing out wet hair. It's particularly effective in gently working through your mane to evenly distribute the leave-in treatment. The wide comb is also a great helper when it comes to making hair parting and separating your hair into precise clean sections.
The fine toothed comb is well-suited for straight hair, whereas  the sparse-toothed comb is good for curly and wavy locks.When buying a comb, check carefully its teeth: they should be even and smooth. The combs made of poor-quality stuff may damage your scalp and cause splitting.
Round Hair brush (cylindrical hair brush of different diameters)
Hair type: thick hair, medium hair. The round brush is not recommended for curly, fine and dry locks as it increases the risk of such hair type damage
Purpose: hair styling, creating more volume in your hair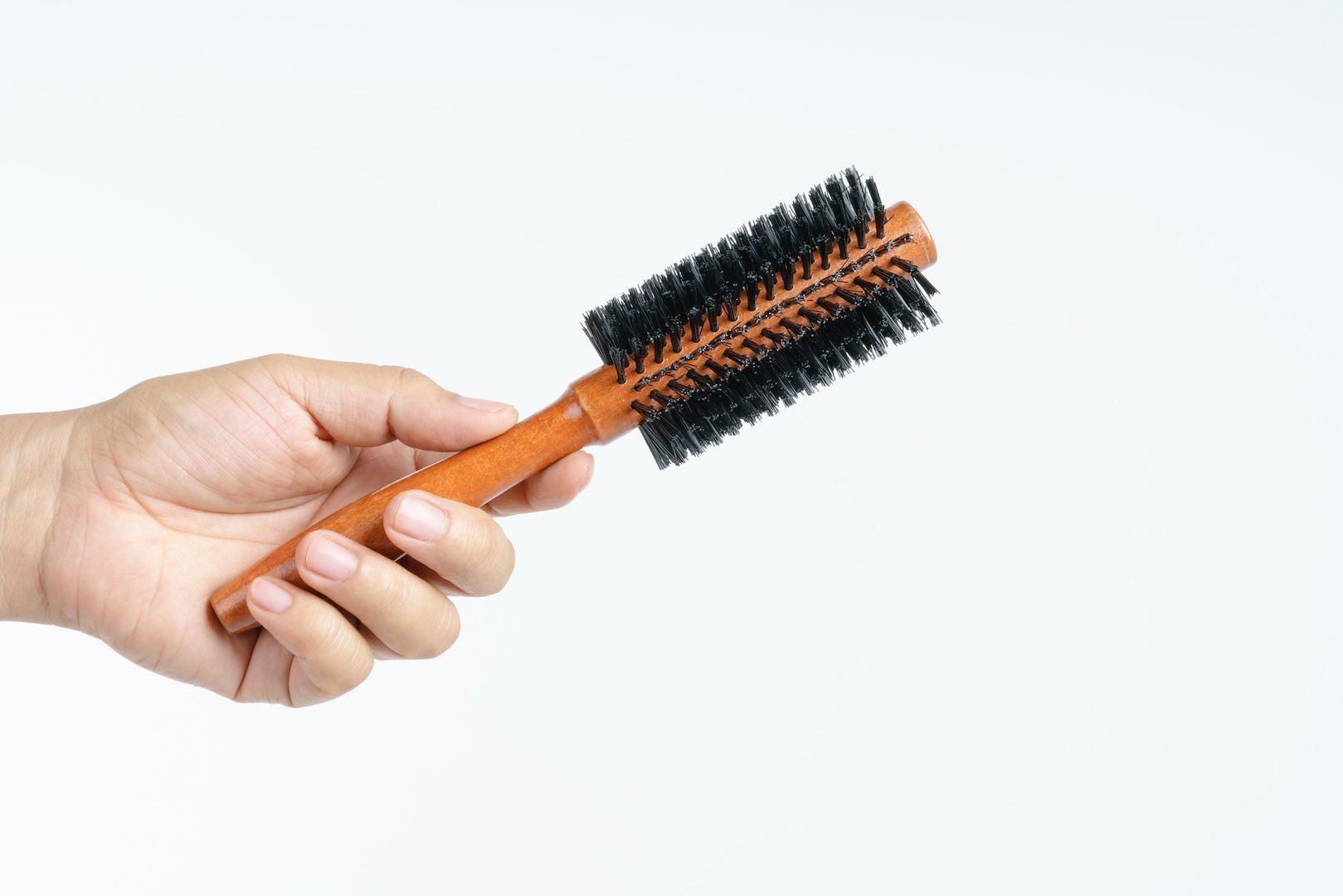 The round brush is used to create additional volume at the crown and to nail a salon-fresh blowout at home. When picking up a round brush, follow one simple rule: the longer the hair is, the bigger should be the brush barrel. The perfect pick is when the length of the lock fits one and a half or two twists around the brush. Avoid using a round brush with a metal or ionic barrel, as it may cause severe heat damage to your tresses. The round brush made of  mixed bristle or natural boar is a much safer option.
Teasing hair brush
Hair type: any
Purpose: teasing the hair, creating more volume and body in your hair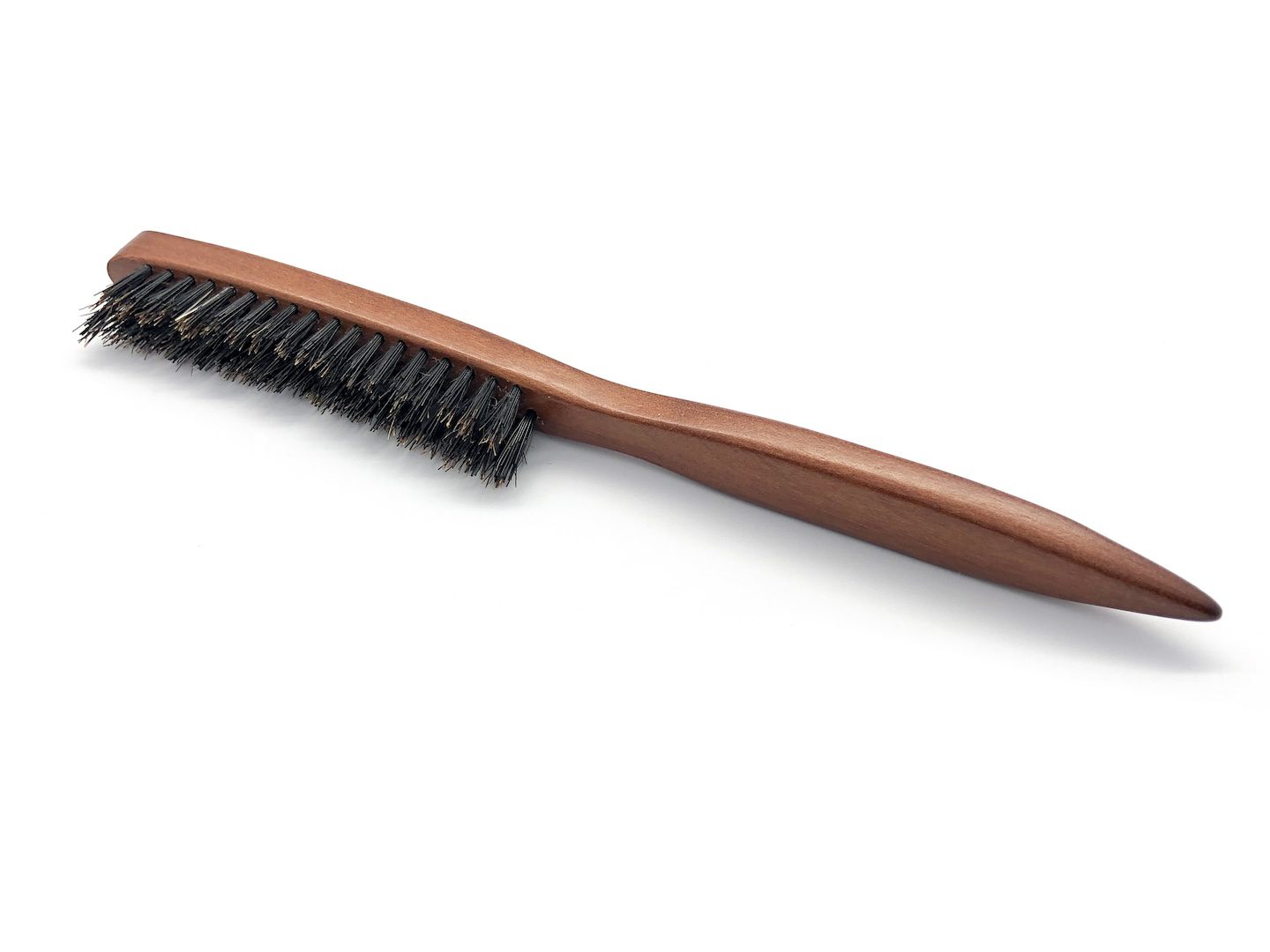 The teasing hair brush is a great alternative to combs. This brush is ideal for taming porous hair as it makes the locks less frizzy and helps to cheat your way to ideal hair style without damaging the hair cuticle.