Do you want to grow healthy hair?
Stop Hair Loss
Say goodbye to Split ends
Get rid of itchy scalp
Before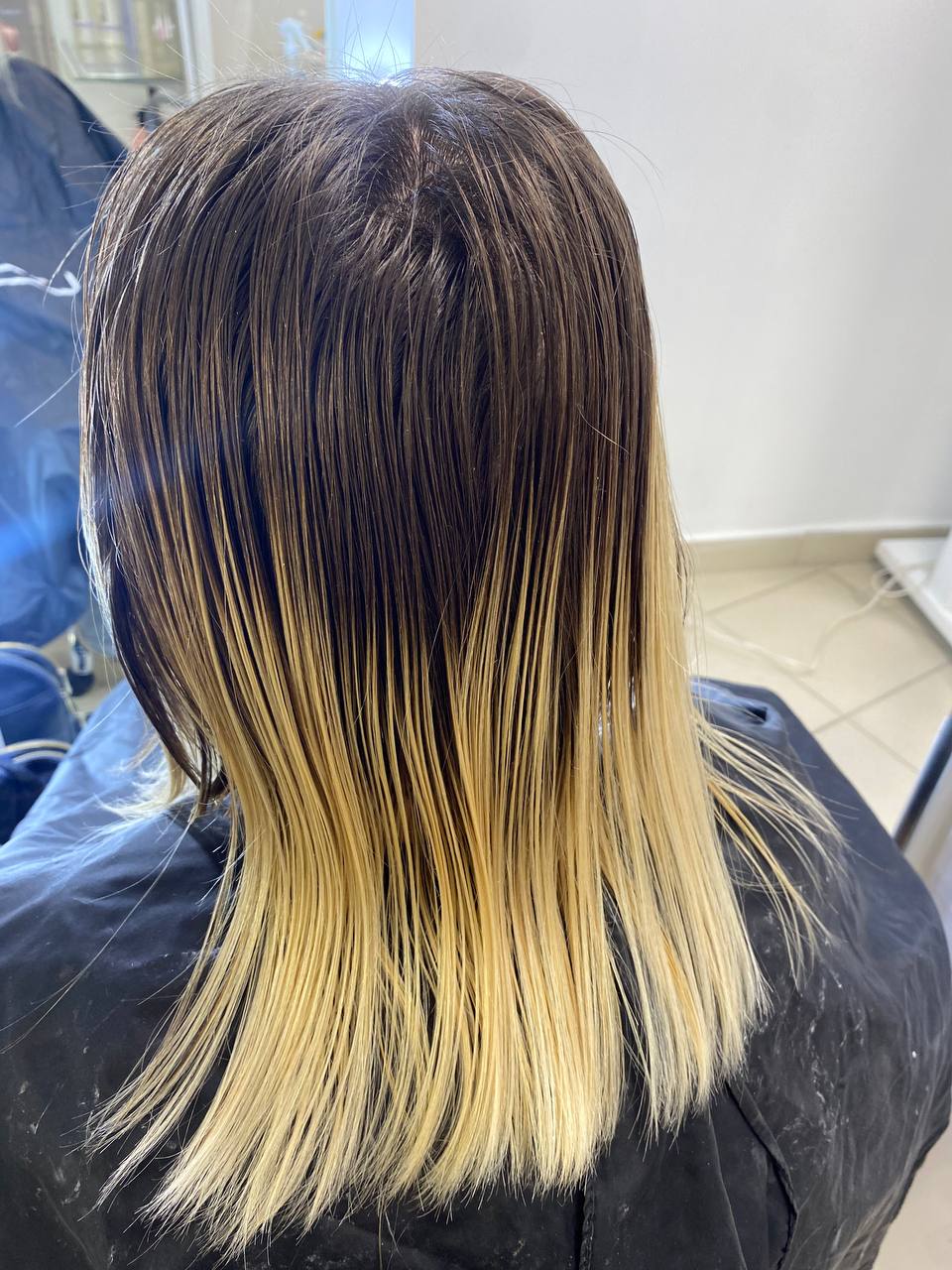 After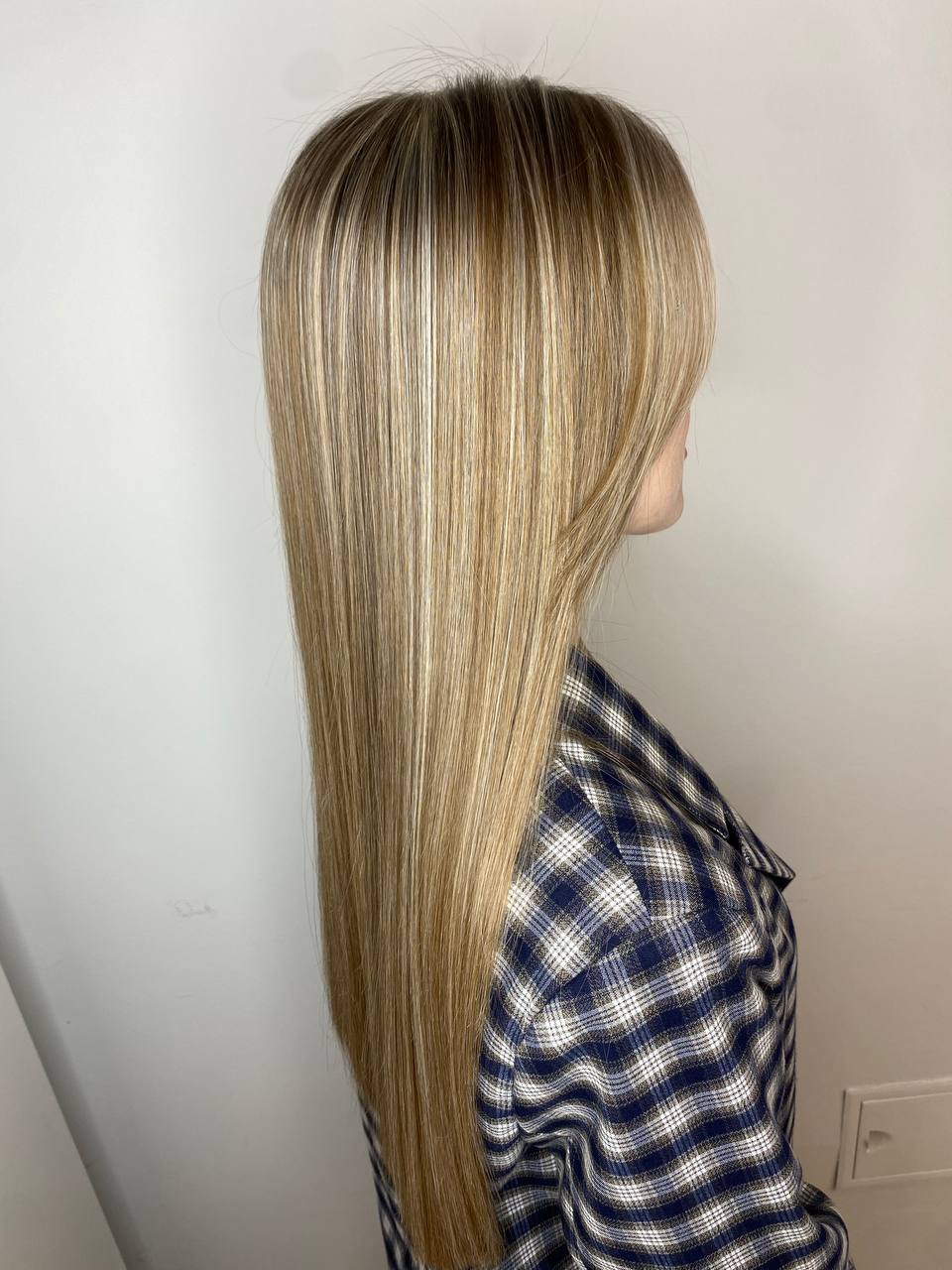 Before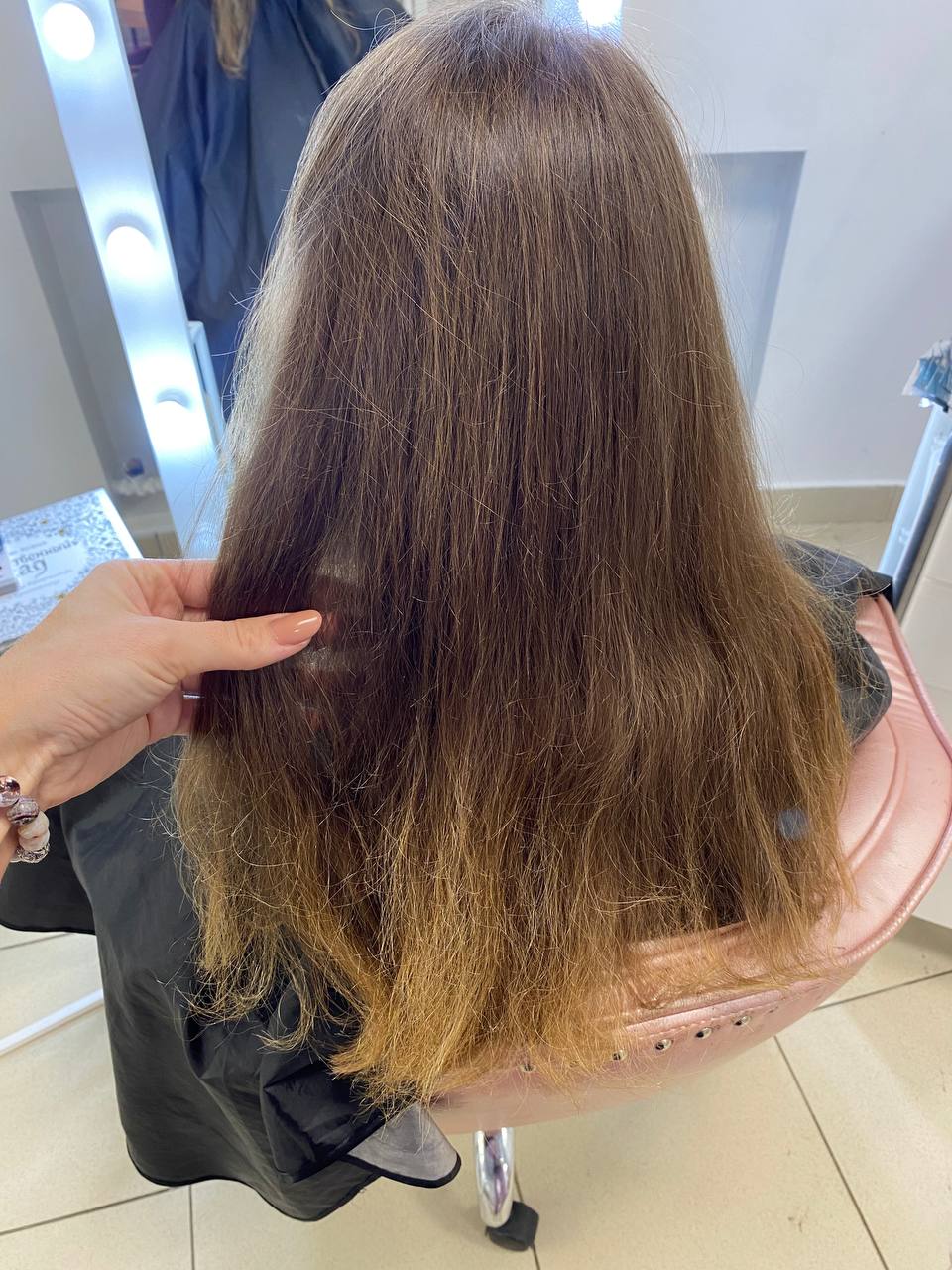 After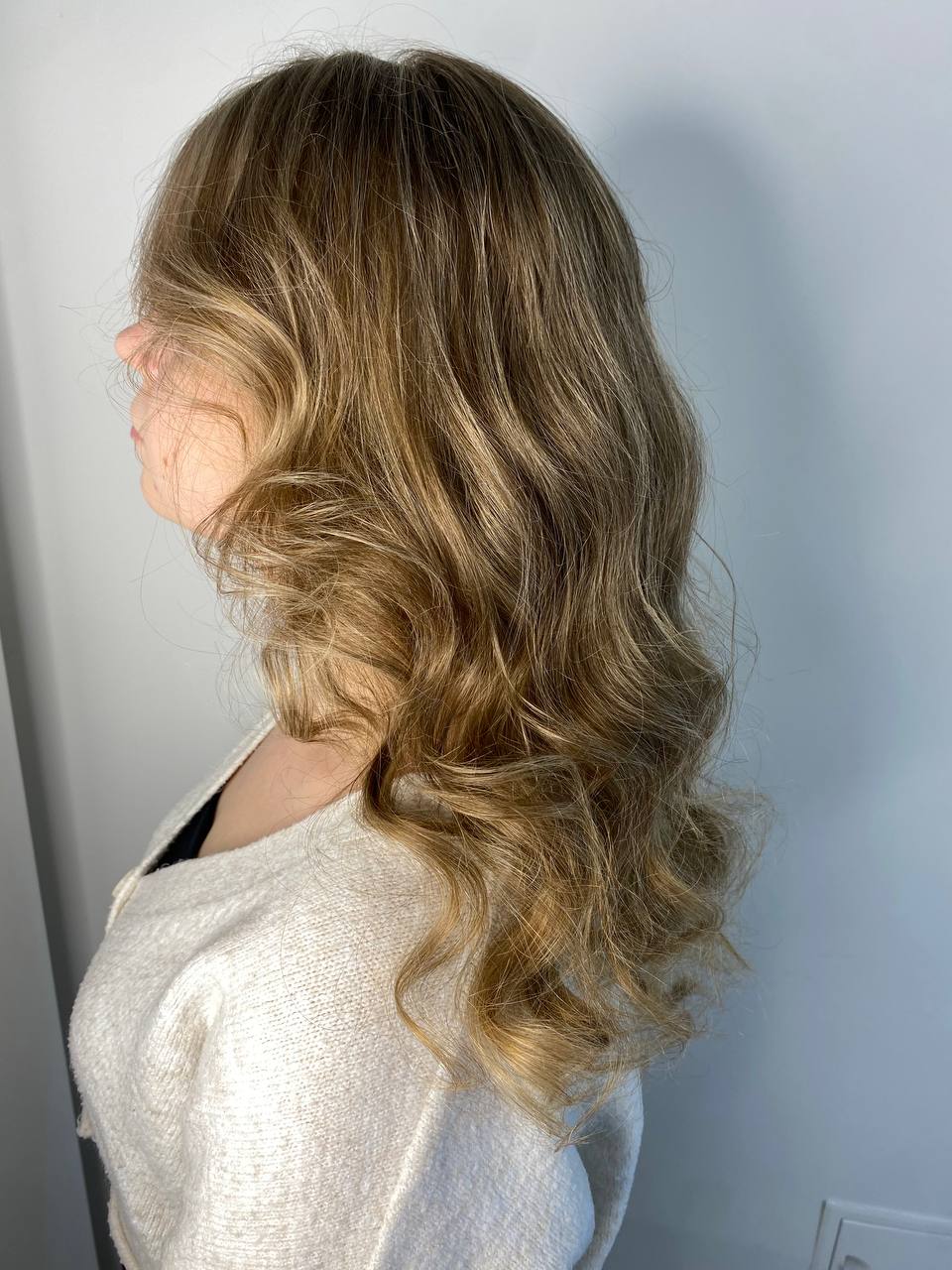 Personalize your hair care experience
We know how HARD it could be to start your hair journey!
Lots of unknowns
Lack of professional support
You keep splurging on expensive products but nothing works!
I've been there myself. Three years ago I spent around $650 to dye my hair in a luxurious salon. My hair looked terrific…
Until I washed it
Severely damaged lifeless strands… I felt so lost.
Honestly I had two solutions:
Shave my head bald
Be patient and look for a way to restore my hair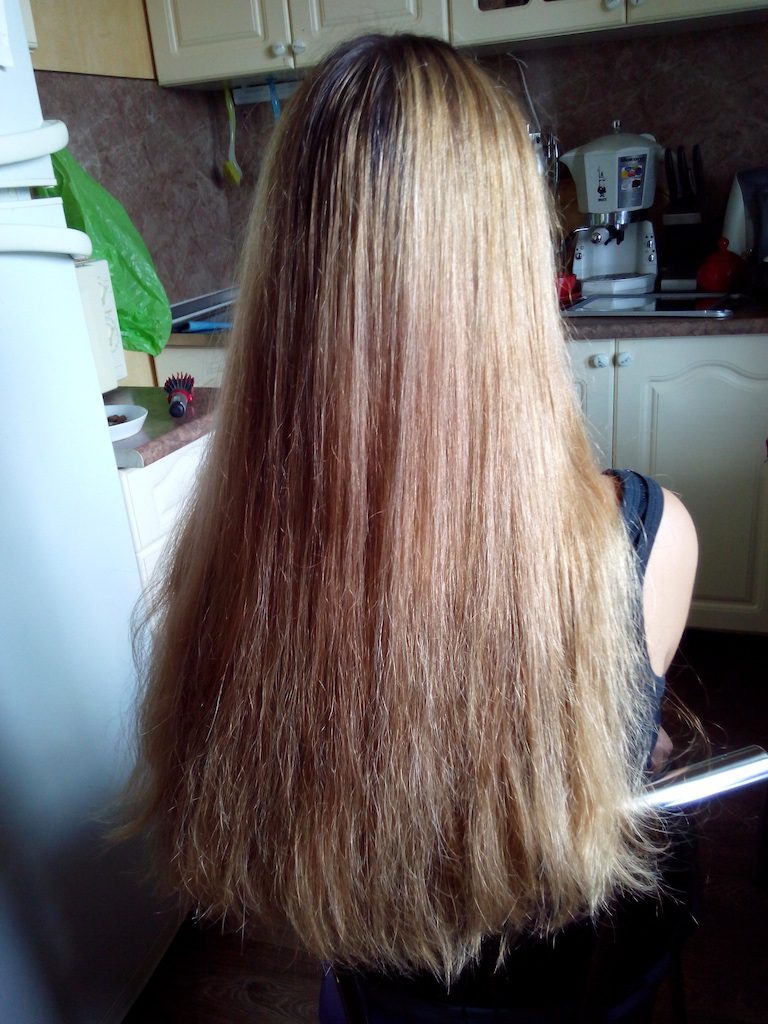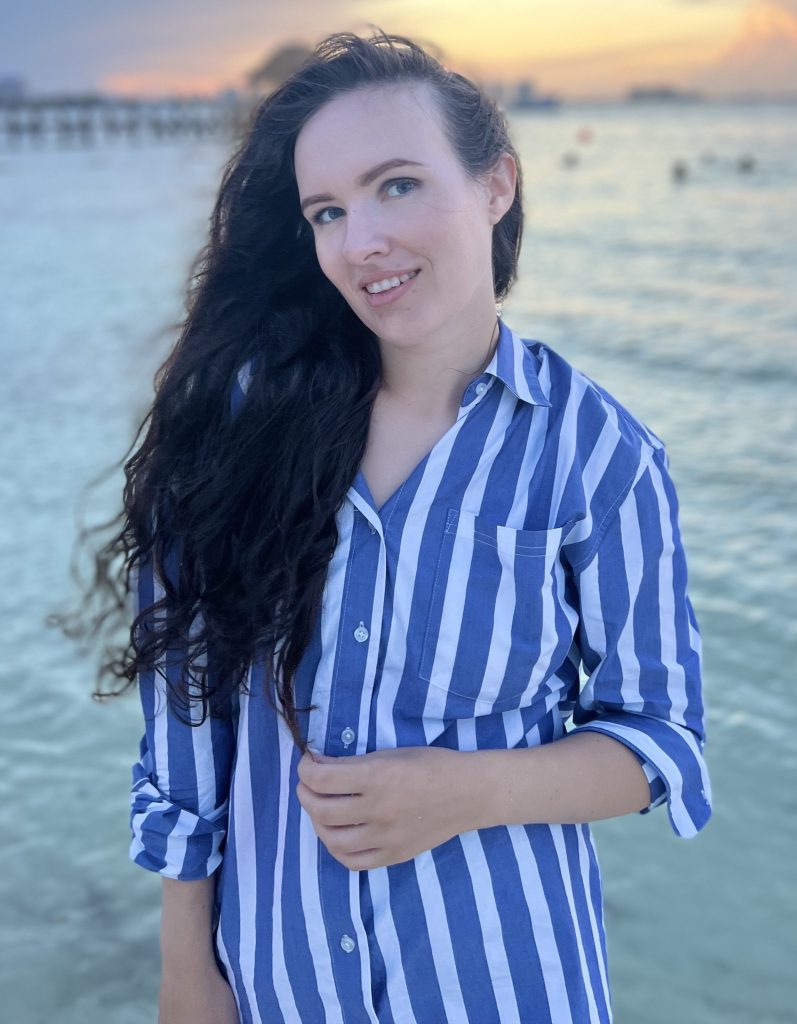 And just like that I met a hair care specialist and a professional trichologist who helped me to bring my hair back…
Consistency and custom care were the keys
The results were Inspiring!
As a team, we decided to empower you on your journey to healthy hair!
We created HairCare App: a personalized hair care assistant that will help you to transform your hair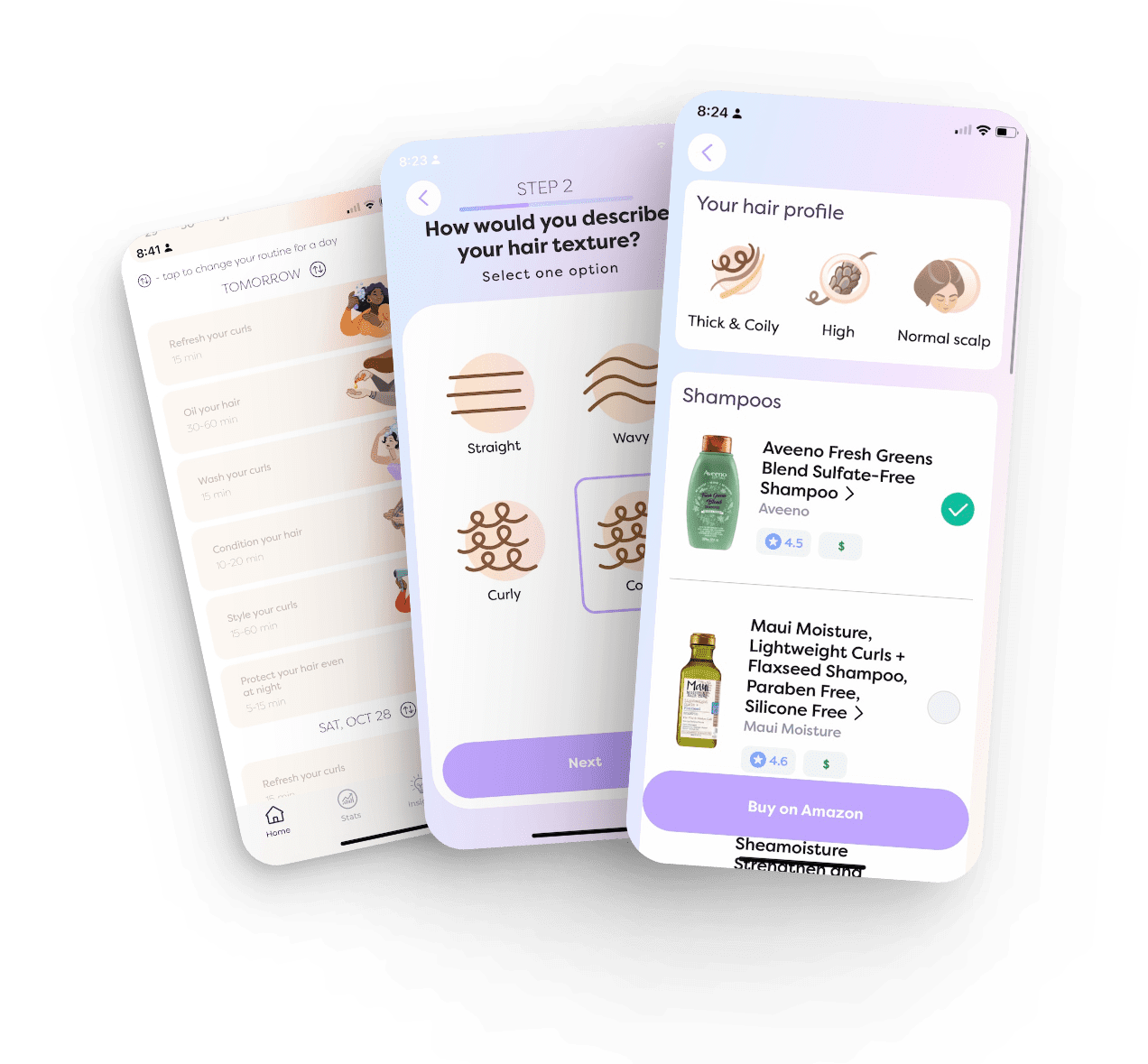 What people say about hair care app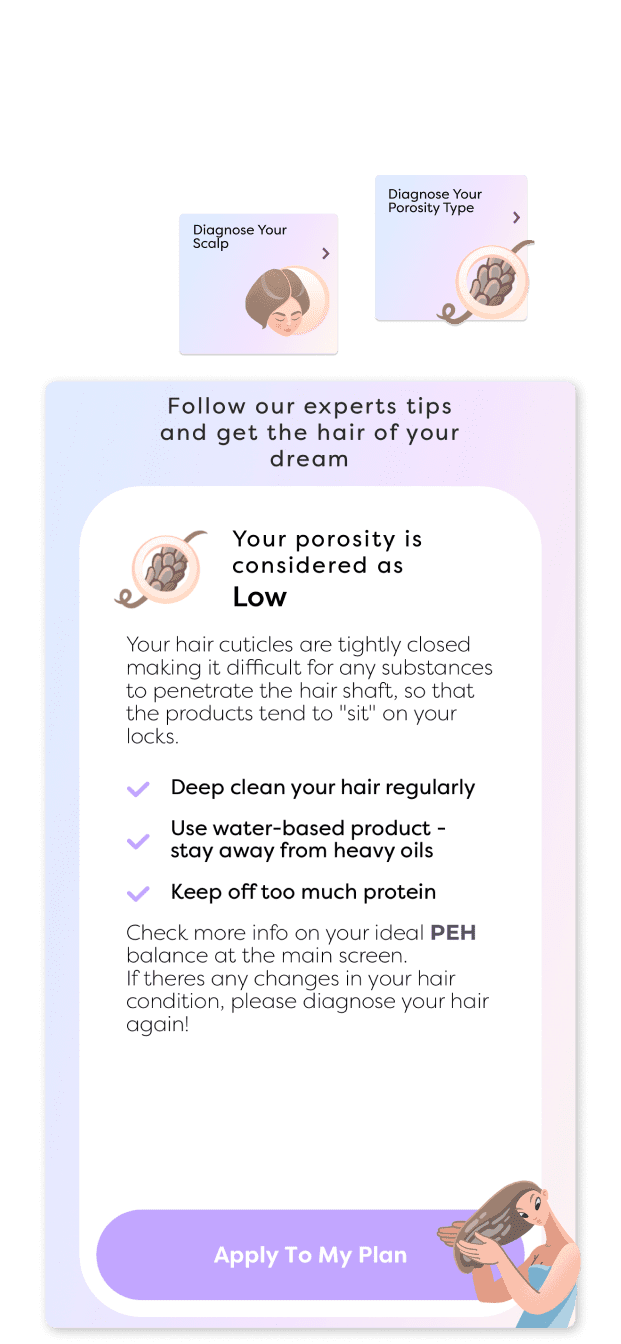 Learn your hair needs
You'll understand what is required for your hair and what is better to avoid.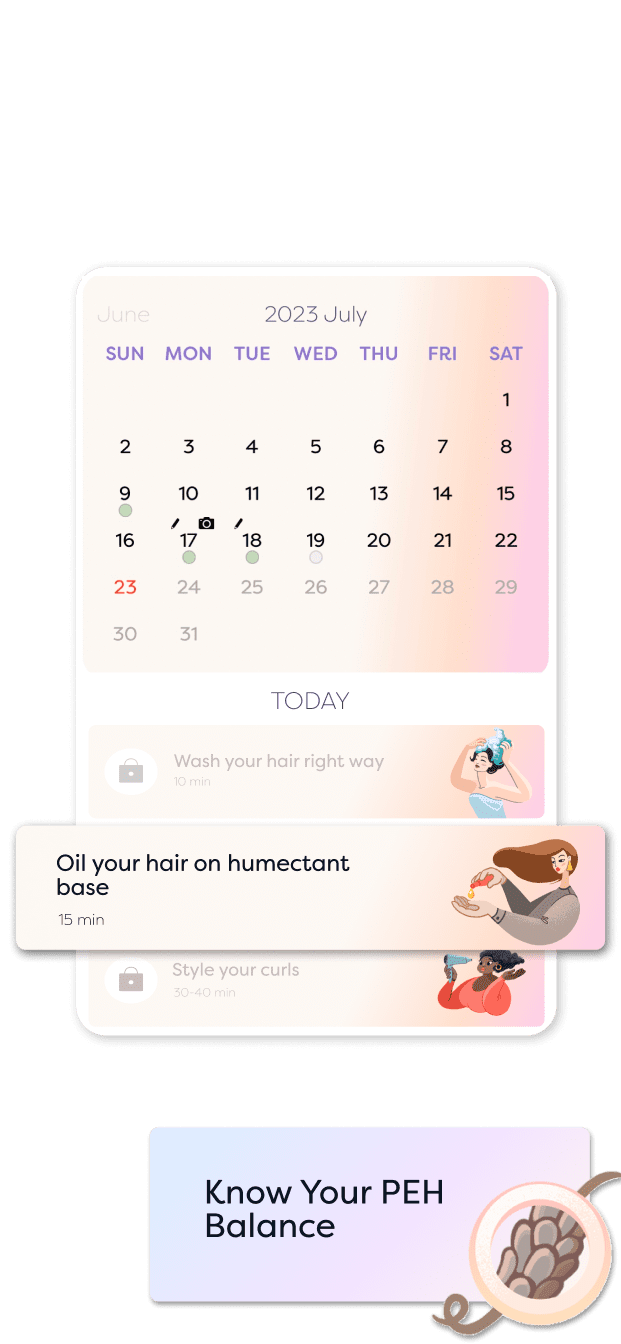 Follow your plan
Get personal plan and follow it throughout your journey.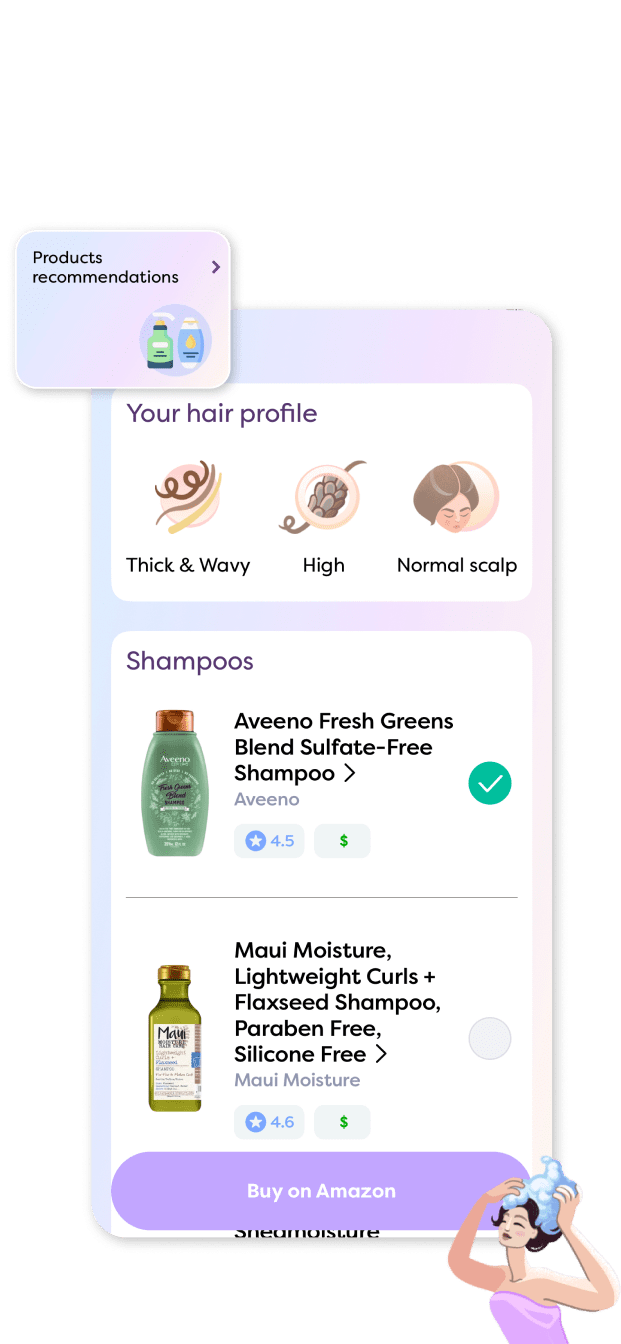 Get products recommendations
Get safe and healthy options for your hair profile. Avoid hazardous ingredients.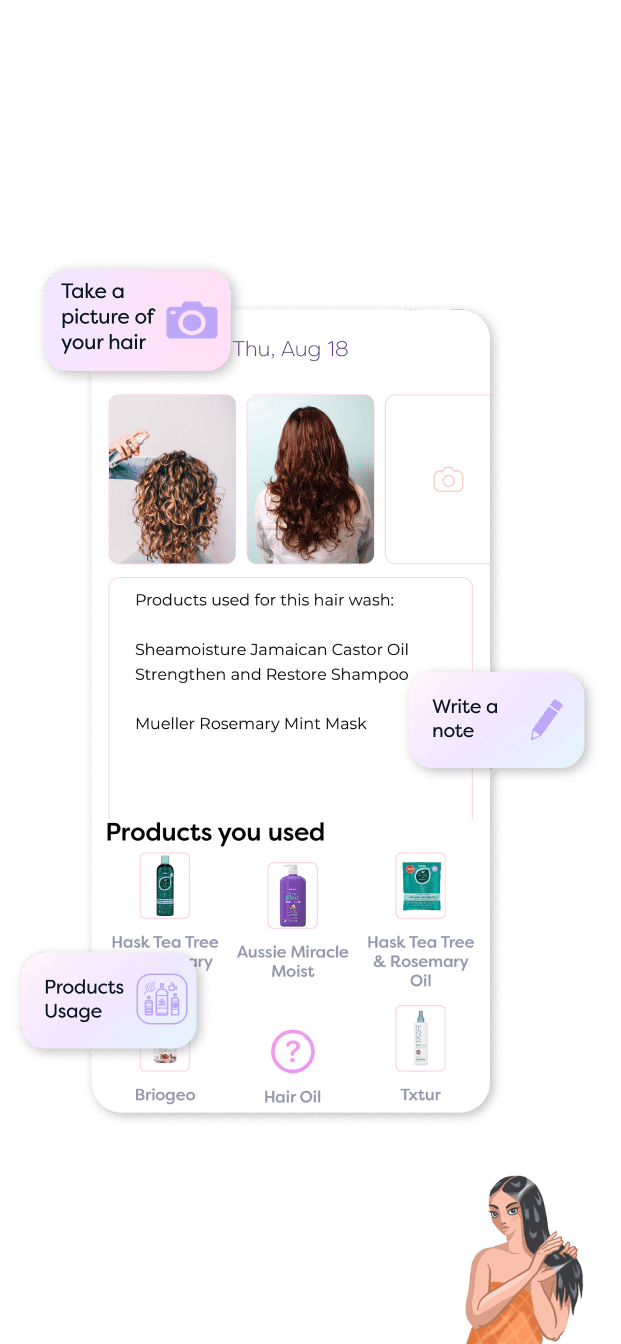 Keep tracking your progress
Save your everyday images, notes and products. Go back in time and see how your transformation is going.
Use healthy DIY recipes
Prepare safe and effective recipes of masks and oils to promote healthy scalp and growth.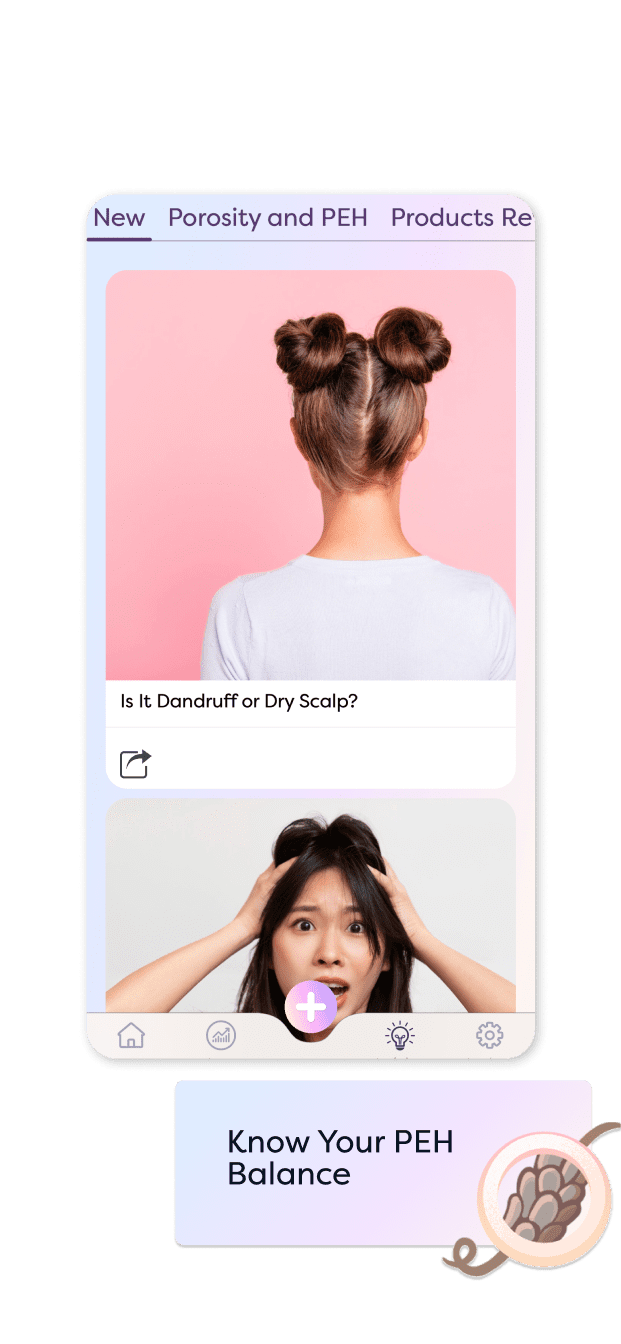 Read advice from our experts
Receive actual information and useful advice every week. Which products is better for my hair? Is it safe ingredients? Myth or truth? We answer all these questions and many more every week.
Get your dream hair for the price of a cup of coffee!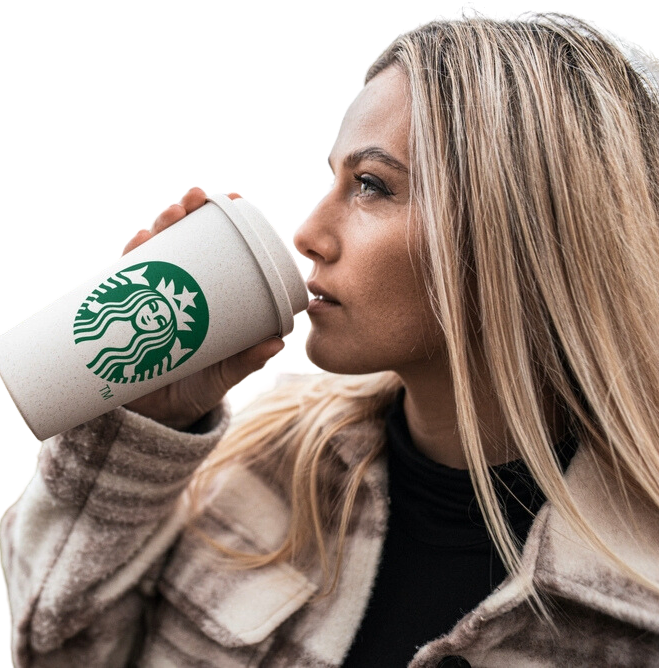 You deserve it!